Did you know that where you choose to install your air conditioner in a room impacts its energy efficiency — and your electricity bills?
It's true. If you make a poor decision on where to install your air conditioner, you could wind up paying more than you'd like on ongoing costs. You may even need to hire someone to repair your air conditioner more frequently.
Why? An air conditioner installed in an ill-chosen spot will need to work harder to achieve your desired result, resulting in inefficiency and leading to greater wear and tear over time. So how can you decide where to install your air conditioner for best results?
So how can you decide beforehand where to install your air conditioner for best results?
In this article, we'll provide useful guidelines on how to choose the best place to install your air conditioner. Please note: To make sure you get the right placement, it's worth hiring a licensed air conditioning and refrigeration technician to evaluate your home in person, provide advice and make the install. A general electrician or tradesperson often does not have the expertise to know the best place to install your air con.
We recommend hiring an air conditioning technician who will advise you on the ideal, most energy-efficient place to install your air con, so you can get the most out of your new cooling and heating investment.
Where To Install Air Conditioner: Factors to Consider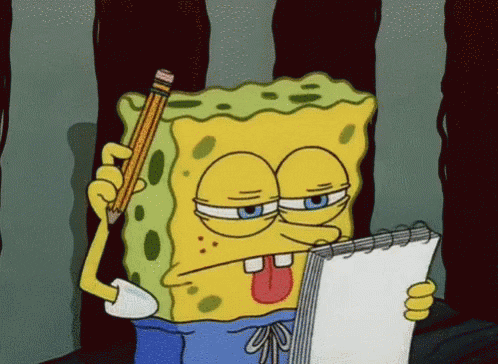 Here are the factors that affect where to install an air conditioner in a room:
Location of your windows
Current ventilation
Electrical appliances in the room
Number of lightbulbs in the room
The material of your floor
To receive more tailored advice, ask a Daikin Specialist Dealer to provide advice on where to install your air conditioner. They can advise on how specific install locations in your home will impact its energy efficiency, noise levels, and performance.
Important Questions To Ask
Where to install a split air conditioner
In general, split air conditioning units should be installed in a central location in the room you want to cool or heat to ensure balanced airflow throughout the space.
Bedroom: The best position for an air conditioner in a bedroom is where the air does not flow directly over the bed. Why? Most people find that having this cooled air fall directly on them too cold and uncomfortable, or even cause them to wake up with a sore throat. Instead, we recommend the wall behind the bed head to one side of the bed.
Living room: If you are installing a split air conditioner for a living room, we recommend installing it somewhere that you can direct airflow toward where you sit.
Height: Since cool air naturally sinks, installing your air conditioner higher on your wall will help cool the room more evenly.
Where to install a ducted air conditioner
A fully-integrated ducted air conditioning system will allow you to bypass these issues and enjoy discreet air-conditioned comfort throughout your entire home. This style of air conditioner is installed behind walls and ceilings.
Where to install an outdoor air con
To install your outdoor air conditioning in the best position for efficient cooling and heating, consider the following:
Shade: Ideally, your air conditioner should be installed a cooler side of your house in a position that receives strong direct sunlight
Ventilation: Your outdoor air conditioning unit should be installed in a well-ventilated area with plenty of space on either side. Ideally, choose a location that is free from shrubbery. This will make maintaining your outdoor unit much easier and provide free airflow.
Vibration: A split system or multi-split system will need to be installed on a wall or a concrete slab where it won't vibrate.
Safety: Your outdoor air conditioner should not be installed in a place where it can be exposed to a corrosive substance.
A qualified and licensed installer will be able to point out the best location for your unique situation.
What type of home do I have?
Apartment
If you live in an apartment with a balcony or where you share a wall with a neighbour, this may influence where you can locate your air conditioning system.
Before purchasing and installing your air conditioner:
Check that noise levels of your machine will meet your local council's noise regulations, especially if your air conditioner will be close to your neighbour's windows and doors.
Confirm that you have body corporate approval to install
Residential home
Here are common mistakes that people make when installing residential air conditioners without professional guidance from a certified air conditioning technician:
Compromised fire resistance: Installing the air conditioner on a wall may inadvertently reduce its fire resistance level.
Compromised structural integrity
Difficult cleaning: Your air conditioner should offer easy access for cleaning and ideally, not be installed too close to a source of dust or airborne particles (such as a large vent).
Electrical hazard: Installing the air conditioner directly above electrical fittings can create an electrical hazard if your air conditioner leaks.
Remember that any installation work should be carried out by a licensed refrigeration and air conditioning technician. Choose a technician who can advise you on the best place to install your air conditioner and perform a high-quality installation. Crown Power's team consists of highly experienced Daikin Specialist Dealers that can identify the ideal place to install your air conditioner to optimise its energy efficiency and performance. Installing with us means you will enjoy Daikin's 5-year Manufacturer's product warranty.
Where to install a thermostat in a house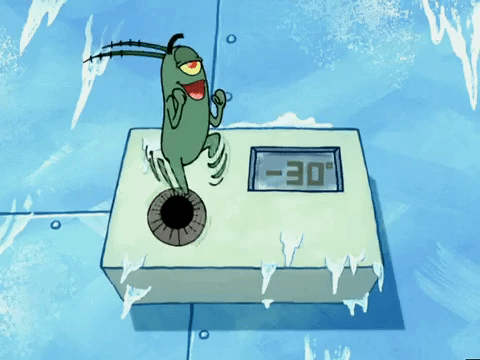 Believe it or not, the position of your air conditioner's thermostat can make a difference to your air conditioner's efficiency and performance. Why? This thermostat is designed to help your air conditioner know and regulate the temperature in your home. Incorrect placement will cause it to supply incorrect readings of your home's temperature.
The most important thing to remember is that your thermostat should be kept well away from sources of heat that cause temperatures in your home to fluctuate. Prime candidates include electronics, kitchen appliances and electrical devices such as lights. This will ensure your thermostat can give an accurate reading of your house's temperature and prevent it from working overtime, which can make your energy bills more expensive.
The Crown Power team are authorised Daikin air conditioning specialists. To ask us a question about air conditioning installations, contact Crown Power today on 0427 175 654 (Brisbane & Sunshine Coast) or on 0409 678 803 (Gold Coast).